Wendy is a top producer and fourth-generation real estate professional at #1 Properties...one of Cheyenne's oldest real estate companies. She has more than 15 years of consistently high quality problem-solving and profit-producing achievements behind her. She provides a high level of quality customer service and the proven ability to get results. She brings a solid background in consulting and a successful record of cultivating and maintaining long-term relationships.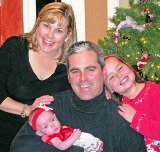 Prior to becoming a real estate professional 1995, Wendy was assistant vice president and treasury management consultant for Bank of America in Hong Kong and Los Angeles, California. She graduated in 1987 from SMU in Dallas, Texas with a Bachelor of Business Administration with a major in finance.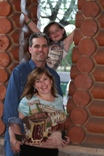 Wendy is married to Todd Dereemer, a member of a fifth-generation Wyoming ranching family. Wendy and Todd are the proud parents of a 9 year-old daughter and two-year old daughter.
Wendy and her family are actively involved in promoting and supporting community activities including the "Read Across America" Children's' Literacy Program, Cheyenne Regional Medical Center Foundation, Laramie County Library, Laramie County School District, United Blood Services, Realtor Family Fund, Laramie County Library Foundation, Wyoming Children's Society and the Cheyenne Animal Shelter. She currently serves on the board of directors of Mountain Regional Services, Inc. and American National Bank. In the past, she has served on the board of directors of the Cheyenne Frontier Days™ Old West Museum, the Cheyenne Symphony and the Cheyenne Board of Realtors.