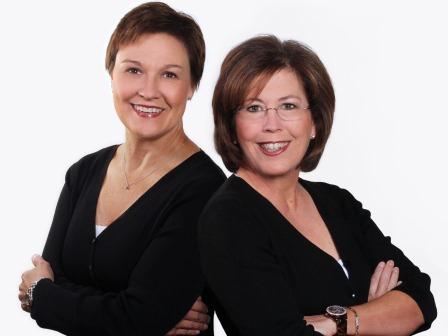 TABOUT MARY LANIER AND KATHY NORMAN
Kathy Norman and Mary Lanier know that two are better than one - especially when it comes to buying a new home or selling a current property. That's why we formed The Norman / Lanier Team 10 years ago.

Not only do you get two top-producing award-winning real estate agents for the price of one, you get two new friends dedicated to helping you find that just-right place where you can enjoy time with family and friends and feel part of the community or help you through the process of selling your home.

Friends for more than 20 years, the two have a reputation for averaging more than a million dollars in real estate monthly, earning them a place in the RE/MAX teams in Tarrant County and the top 500 in Texas.

With all of their success the thing they are most proud of is that most of their business comes from personal referrals. In fact, this year they have enjoyed working with clients that are sons and daughters of previous customers.

Kathy and Mary created their real-estate team before they were licensed, working as marketing specialists for an area mega agent. With skills and talents that complement one another, the two personally take care of the entire buying and selling process.

From listing to showing to closing, you can count on Kathy and Mary to be there for you. They will help search for the best lender, title company, inspector, or home repair company.

Having listed and sold in several community throughout the DFW Metroplex, Mary and Kathy are experts on the lifestyle and housing market throughout North Texas, including Tarrant, Denton, Dallas, and Collin counties.